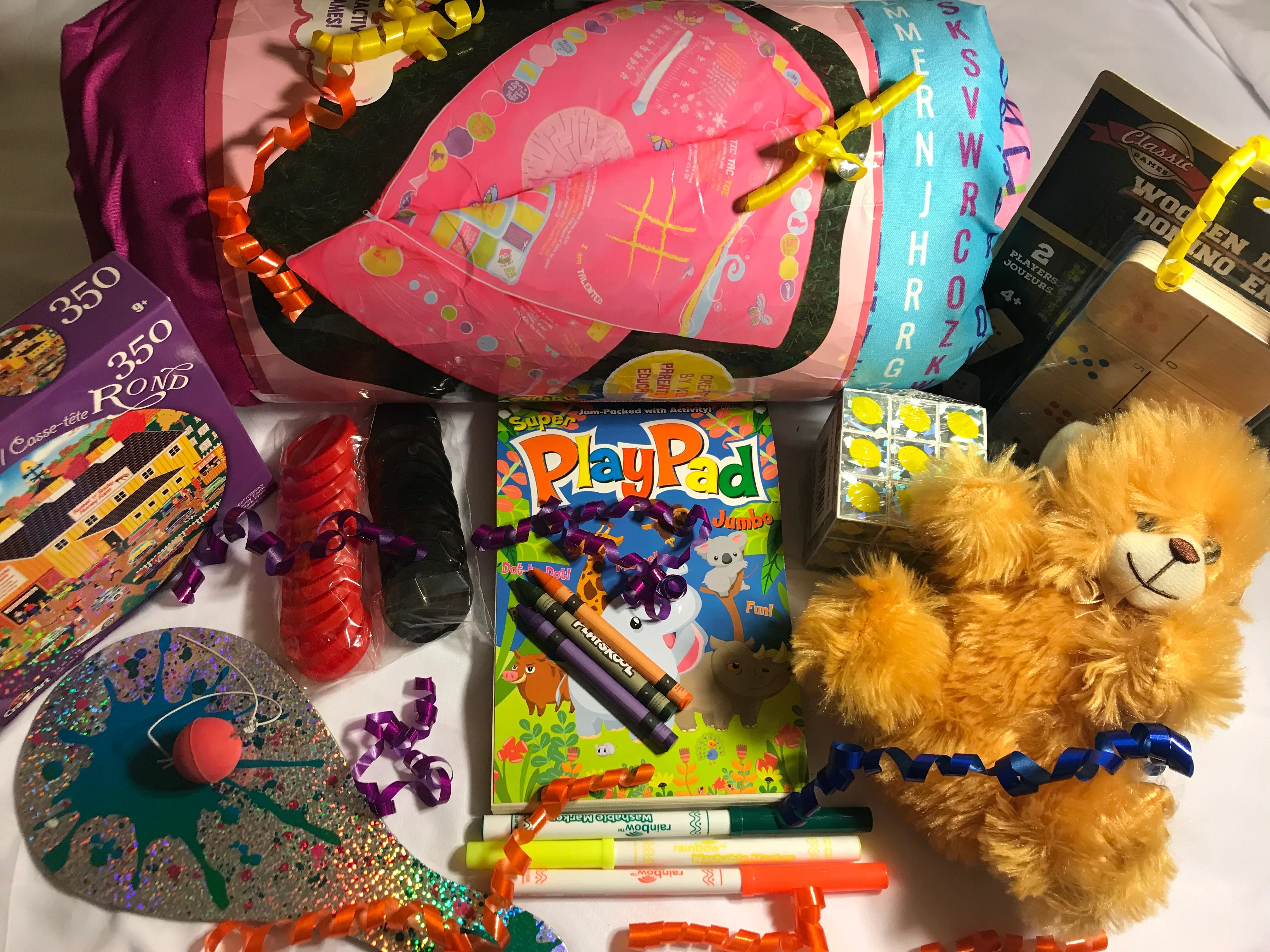 The hospital stay for a recovering child usually lasts around 21 days. Nonetheless, with the Playtime Distraction Kits, you can make their healing process more enjoyable by transforming their hospital bed into a fun and interactive space for exploration, play, learning, sleeping, and healing. With over 125 interactive games for kids and families to enjoy during their stay, the kit is an ideal alternative to boredom, high anxiety, and the uncertainty that comes with prolonged hospital stays.
We Include the Following into Each Kit:
• Playtime Bed Sheet or Slumber Bag.
• Special plush animal.
• Domino's.
• Checker pieces.
• Fun activity books.
• Rubik cube.
• Washable crayons.
• Assorted game pieces.
• Fun puzzle games.
•Balloons.
•Washable markers
•Cool SURPRISE'S
•Fun socks
•Sleep mask
The Event Process
Step One: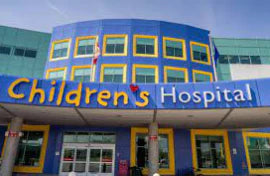 Our company collaborates with yours to select a Children's Hospital or Organization to where we can donate our Playtime Distraction Kits. We take care of contacting the chosen organization and arranging for the delivery of the kits.
Step Two: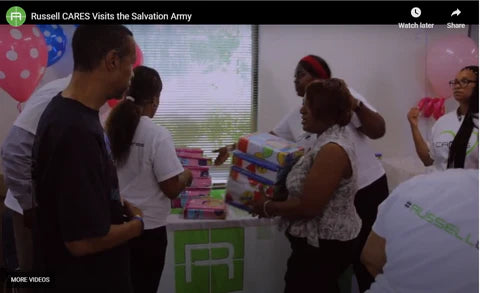 Our Playtime team is dedicated to working together with your company team to assemble the Playtime Distraction Kits. We'll supply all the required toys, materials, and packing materials for the occasion. You can trust us to handle everything with the highest level of professionalism and efficiency.
Step Three: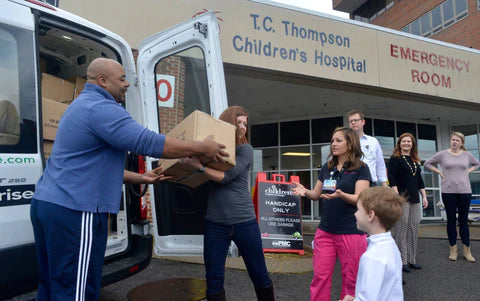 On the day of giving, our Playtime team and a few members from your company will collaborate to distribute the Playtime Distraction Kits to the children and families at the designated organization.
The Result
Magically transform the hospital bed into an exhilarating experience for children to play, learn, rest, recover, and simply be themselves!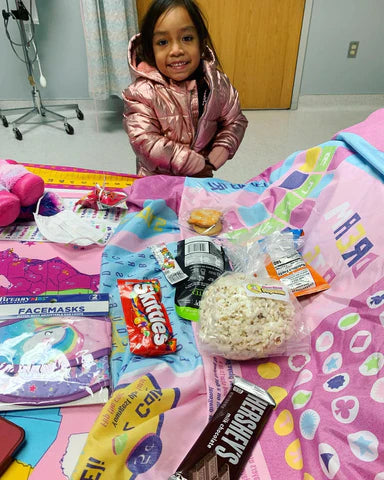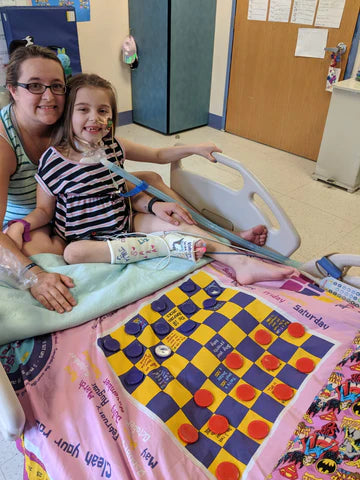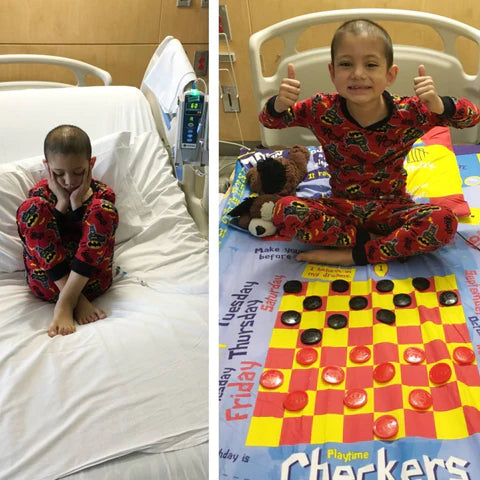 TESTIMONIAL
Community Engagement at GE Appliances
It was a pleasure partnering with Kevin and Playtime Edventures to provide beds and bedding for children across Louisville, KY. Our team at GE Appliances built 100 beds, and Playtime Edventures shipped 100 sheets within a week to make sure the beds were delivered with bedding. Thank you, Kevin, and the team, for your flexibility, responsiveness, and quality product!
Katina W. Senior Manager, Community Engagement at GE Appliances, a Haier company
H. J. Russell & Company
Kevin Gatlin and Playtime bed sheets have been GREAT partners to work with. We have utilized their sheets on three occasions with three different agencies. Every event exceeded our expectations! I can say without equivocation that the professionalism of the playtime organization and their desire to roll up their sleeves and make the event a success went above and beyond. Not only do they have a unique product that is a game-changer in terms of infusing a positive mindset in hospitalized youth, but they also go over the top when it comes to organizing and planning a special event.
Paul Bryant, Vice President of External Affairs
H. J. Russell & Company
At Playtime Edventures, we are enthusiastic about partnering with corporations that contribute to the community through their CSR team-building initiatives. We invite you to schedule a call with us today to explore the possibilities of creating an event together.
Playtime Distraction Kits magically transforms a child's hospital bed into an Edventure for kids to explore, play, learn, sleep, heal and just be a kid!